Father's Day Gift Guide 2022…
Make a fuss of Dad with unique Father's Day gift ideas. Celebrate with luxury hampers, heartwarming keepsakes and personalised presents of all kinds.
Check out some of our favourite suggestions below…
Waterpik®
For good oral health, simply brushing your teeth is not enough. If you just brush, plaque and debris get left behind, which can lead to gum disease and bad breath.
It's important to floss daily, and what better than to use the Waterpik® Cordless Plus Water Flosser – clinically proven to clean deep between the teeth and below the gum line to remove up to 99.9% of plaque from treated areas.
Traditionally, tooth-savvy Brits have used traditional floss for the job. But traditional floss doesn't work for everyone – those with braces, veneers or tightly packed teeth can struggle to wiggle floss between teeth and often the challenge with interdental brushes is access. Traditional floss doesn't fit everywhere – you often need more than one size, and it can be costly over time.
See > https://www.waterpik.co.uk/
GIFT YOUR DAD WITH KETEL ONE VODKA THIS FATHER'S DAY
For the conscious drinker, this Father's Day, surprise your dad with the gift of Ketel One Vodka, voted the number one vodka by bartenders from the world's best bars. Ketel One is a family made vodka created by people who believe in making things better, honouring tradition and sophisticated in taste. The ideal gift for any father this year.
Ketel One Vodka is produced in Schiedam, Holland by the Nolet Family, who has been distilling fine spirits for 11 generations and who still taste and approve the vodka before bottling. The super-premium vodka is distilled with the utmost care, using only the finest ingredients and crafted in traditional copper pot stills. Whether your father likes his vodka on the rocks or within a delicious cocktail, Ketel One Vodka is the perfect tipple for your dad on his special day. RRP £22.99 on Amazon
The Book About You
Each page of this memorable, personalised "the year you were born" book reveals something new, from the box office hits of their birth year to the most popular toys of their decade, all partnered with visually stimulating illustrations. With the individual's name embossed on the cover and a special message on the opening page from yours truly, the personalised "Book About You" is designed for the humblest of individuals, to remind them that out of seven billion people in the world, they'll find out why they're one in a billion.
See > https://www.inthebook.com/en-gb/personalised-book-about-you/
SanDisk Ixpand Wireless Charger Pad 15W
Tired of slow and unreliable wireless chargers? Get a premium experience with the Ixpand® 15W charger pad from SanDisk®, a globally trusted brand. The base features a soft-rubber ring to protect phones from slipping. In addition, it is compatible with AirPods Pro, iPhone 8 and up, Samsung Galaxy S7 and up, Samsung Galaxy Note 5 and up and other Qi™-compatible phones.
See > https://shop.westerndigital.com/en-gb
Simple Human compost caddy
Conveniently docks on the side of simplehuman bins encouraging you to separate organic rubbish, making waste management even more efficient.
See > https://www.simplehuman.co.uk/products/compost-caddy
CEWE PHOTOBOOK
Give dad a personalised album of memories, allowing you to forever remember those special moments and bring them to life. Create one for yourself or as a loving gift using our free software and have your photos professionally printed from our UK lab.
See > https://www.cewe.co.uk/photo-books.html
Angels Dare
Angels Dare, which invites customers to step into their Angels Dare World and lose their halo, has entered the marketplace with three cocktails: the brand's signature 'Cheeky Wee Kiss' which offers a flirtatious mix of dry gin with strawberry, rhubarb and ginger, the 'Maverick Martini is an exotic blends vodka with passionfruit, vanilla, orange and lime, and their 'Secret Garden' is a gently fizzing fusion of dry gin with peach, elderflower, apple, lemon and mint. Each of the indulgent cocktails enjoys a premium bar quality of 10% ABV.
See > https://angelsdarecocktails.co.uk.
Daylesford Organic Hop Vodka
A wheat grain vodka with a leafy green scent, gently distilled with hand-picked hops, fresh rosemary and thyme.
See > www.daylesford.com
Mouton Cadet Organic Rosé 2021
Inspired by the French Atlantic coast lifestyle, this rosé is bright and subtle, full of fruit and as fresh as the ocean. This first vintage of Organic Rosé has been styled by the younger generation of the Baron Philippe de Rothschild family, so is contemporary in style, with aromas of red fruits and citrus, perfectly paired with seafood spreads and crunchy summer salads.
See > slurp.co.uk
Maestro DOBEL
Mexico's first family of tequila and pioneers in the field – has been causing a stir in its homeland for some time. Now, with tequila sales up by over a third at the end of last year, the national drink of Mexico is officially on the rise in the UK. More and more people are enjoying it at home so why not indulge your father with a bottle of one of their innovative tequilas.
See > https://maestrodobel.com/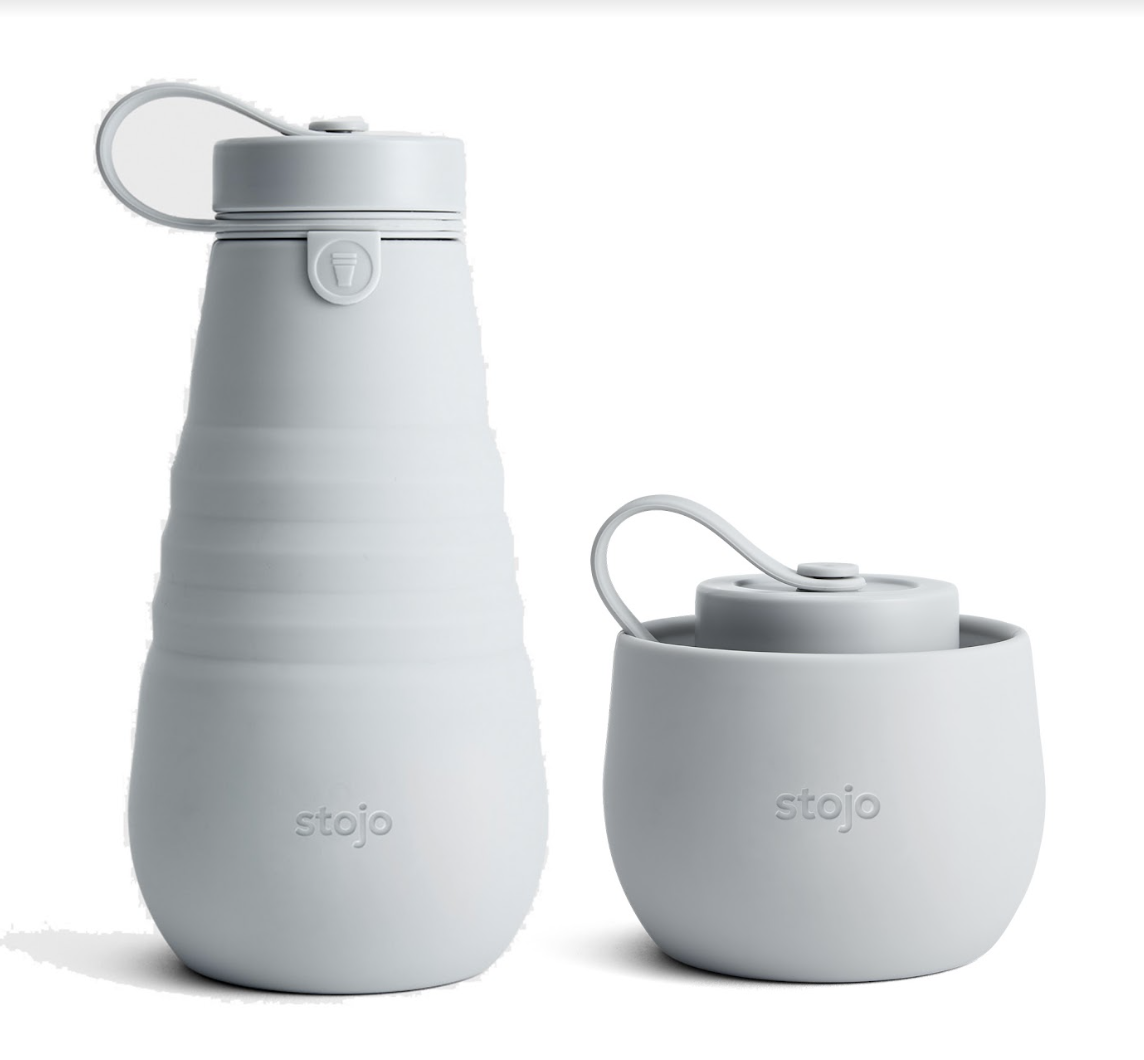 Purchase from > https://www.waitrose.com/ecom/products/maestro-dobel-diamante-tequila/828453-778454-778455
STOJO WATER BOTTLE
This collapsible and reusable water bottle is perfect for on-the-go hydration. This space saving bottle collapses to the size of a tennis ball and is designed to minimise single use plastic bottles. Simply refill on the go and collapse when you're done!
See > STOCKIST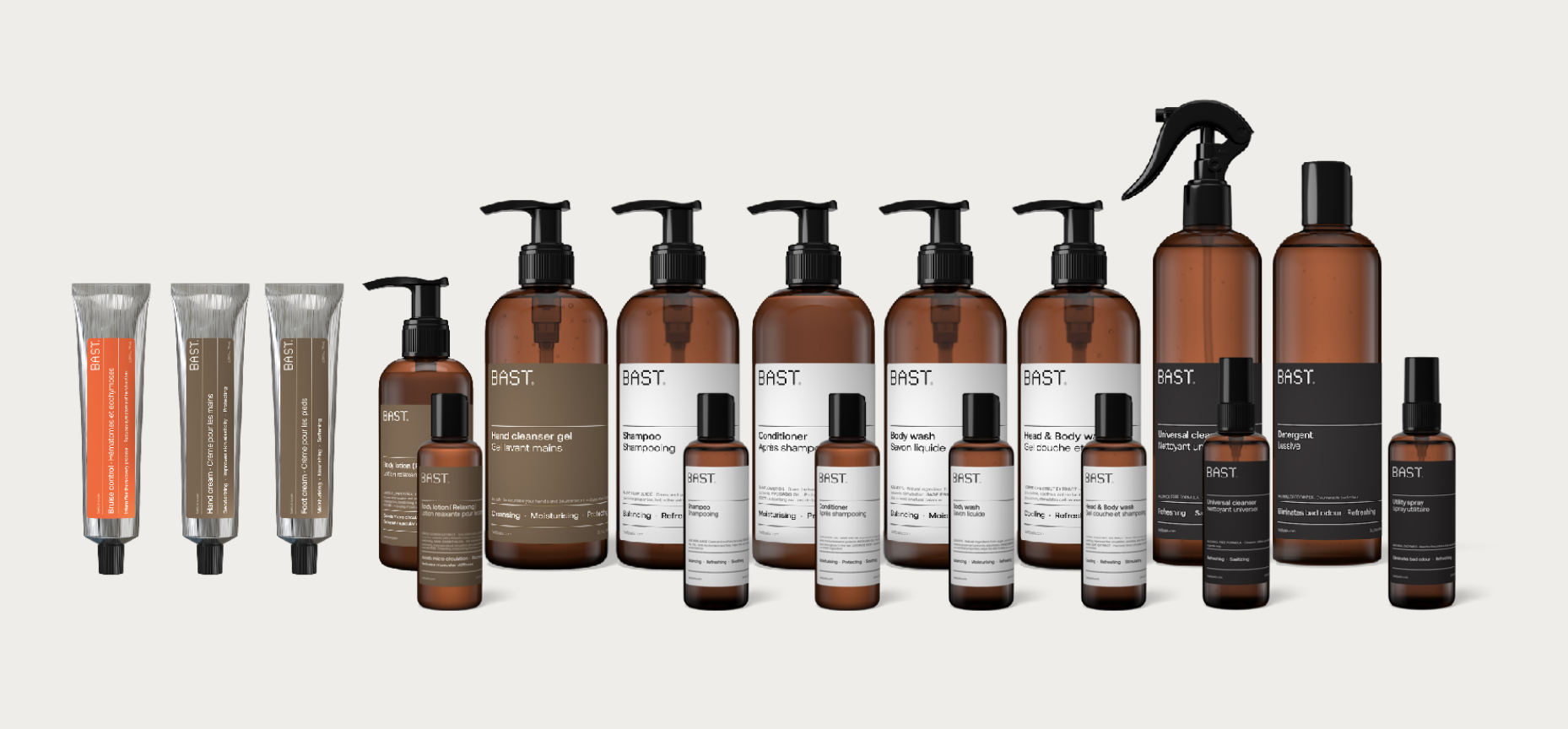 BAST PARIS BODYCARE
Is a body care brand that supports and champions active lifestyles both pre & post workout. All BAST body care products are developed and produced in Halmstad, Sweden, they are designed to help the 'feel good fitness enthusiasts' prepare for physical routines, prevent injuries & take care of the skin, body and mind.
See > BAST PARIS
Warner's London Dry Gin
Made with home-grown botanicals and zesty citrus peels, Warner's London Dry Gin is perfect for those warmer summer evenings spent with the family. Available online and from popular retailers such as Ocado, the London Dry Gin is priced at £30 for 70cl.

For those rugby loving dads, why not try the branded Northampton Saints London Dry Gin, priced at £35 for 70cl.
Brockmans
A unique gin with dominant wild blueberry and blackberry notes to give a vibrant and intensely smooth taste
See > https://www.brockmansgin.com/
Pixel 6 and Pixel 6 Pro
Pixel 6 is the best-priced smartphone on the market for the level of features, security, and personalisation it offers – considerably cheaper than comparable iPhones
Pixel's powerful camera offers an Ultrawide lens, Real Tone, Cinematic Pan and Night Sight are just a few features, perfect for him to take family pictures and videos
The Pixel 6 and Pixel 6 Pro comes with a 50MP rear camera, an 8MP front camera on Pixel 6, and an even more impressive 11.1MP on the Pixel 6 Pro – making it the most advanced camera on the market to capture brilliant photos in vivid detail
The one-of-a-kind Magic Eraser tool is the perfect way for him to make distractions in family pictures and vacations disappear, with just a few taps
Tensor is Google's first ever custom made chip – and it helps to make many applications even more intelligent and adds an extra layer of hardware security for worrisome Dads.
Pixel's Live Translate will help him become "almost fluent" in different languages when on holidays abroad – avoiding those awkward Dad conversations
HD screen sharing in Duo video calls means that everyone can watch the same video, cheer on live sports together, or plan activities. Great for him to stay connected with his mates and far-away family
Pixel's Adaptive Battery remembers what your favourite apps are and reduces power to the rarely used ones, helping his battery last on even the busiest of days
Price: Pixel 6 starts at £599, and Pixel 6 Pro starts at £849
Availability: Google Store, John Lewis, Carphone Warehouse, EE, Vodafone and Argos
Colours: Pixel 6 is offered in Stormy Black, Kinda Coral & Sorta Seafoam; Pixel 6 Pro is available in Cloudy White, Sorta Sunny & Stormy Black
Red Letter Days Triple Supercar Driving Blast with High Speed Passenger Ride
Fasten those seatbelt and prepare for an adrenaline-pumping experience on the track. Available at 31 circuits, choose three elite supercars from the world's top motoring marques which include Ferrari, Aston Martin, Porsche and more. Machines of beauty and precision engineering, these cars have been expertly designed to be fast and powerful. After the introduction and safety briefing has finished, experience their thundering engines and race around the circuit for three miles in each supercar. Wrap up the day with a high-speed passenger ride with a qualified instructor. Hold on tight!
See > https://www.redletterdays.co.uk/experience/ref/rld10251418/triple-supercar-driving-blast-with-high-speed-passenger-ride
Bullards NEW English Sparkling Rosé
Tasting Notes:
Nose: Fine bubbles and light strawberry's fruity notes.
Palate: Fruity notes of strawberry and raspberry sorbet are mixed with a nice acidity that follows the taste until the end.
See > https://bullardsspirits.co.uk/
ARMANI CODE EDT 50ML
A best-selling fragrance never goes out of style and is definitely the perfect gift for Father's Day. Armani Code EDT is sleek, sophisticated and contemporary with top citrus notes, floral middle notes, and musky vanilla base notes. A scent he's sure to love.
See > thefragranceshop.co.uk
THE PERFECT GIFT FOR ANY JAFFA CAKE LOVER
Does Dad love Jaffa Cakes? How about a tasty cocktail? Well then this is the perfect gift – the Jaffa Cake Negroni!
Using Jaffa Cake Gin, sweet vermouth and campari, this pre-mixed cocktail will go down brilliantly served with a plate of jaffa cakes on the side.
Tasting Notes
Nose: Fresh orange oil, bold juniper offering a wealth of pine notes, leading to aromatic herbs and a smidge of cardamom, plus a touch of chocolate coming through.
Palate: Bittersweet red fruit, with distinct citrus brightness carrying them along. Softly peppery juniper builds with herbaceous richness. Vanilla pod and a smidge of dark chocolate in the background.
Finish: A balance of fresh herbs and tangy orange, with the enjoyably bitter notes of each lingering pleasantly together.
Overall: All the hallmarks of an excellent Negroni, with the orange notes bolstered in a fantastic manner and the additional decadence of vanilla and chocolate. It stands out superbly.
Product Name – Jaffa Cake Negroni
Available at masterofmalt.com
Sea Change Ethically source wines
Included are 3 fantastic red wines that are sure to please any Father on Father's Day:
Merlot: crammed with flavours of delicious summer fruits and hints of green pepper on the nose. We think the subtle spice and soft tannins on the palate compliment the ripe berry flavours resulting in a delicious full bodied red wine that is surprisingly easy to drink!
Organic Red: a full-bodied, vibrant bobal wine packed full of rich, fruity flavours. An indigenous grape variety from the sun-soaked Utiel region of Spain which has been producing quality wines like this since the 7th century.
Negroamaro: Ruby red in colour this award-winning wine is bursting with red fruit and sunshine, and we think it really ticks all the boxes, especially with its velvety mouthfeel. Medium bodied with soft tannins, the initial burst of bright fruit is followed by a smooth, lingering finish. A real crowd pleaser.
See > https://seachangewine.com/
Cuisinart CORDLESS 4 IN 1 AUTOMATIC WINE OPENER
Part of our Cordless Collection, this stylish automatic wine opener will open your favourite bottles with ease. It senses, removes and ejects the cork in a single action and comes with all the accessories you need for opening, pouring and storing your wine.
See > https://www.cuisinart.co.uk/cordless-4-in-1-automatic-wine-opener
Signature London Dry Gin (40% ABV)
For the classic gin lover, Burleighs Signature London Dry Gin is the distillery's signature bottle, with 11 carefully selected botanicals including silver birch, dandelion, burdock and elderberries. A smooth and balanced gin, there's earthy, spicy and floral notes – a great gin for a classic G&T and best served with a twist or orange zest or a wedge of fresh grapefruit.
Purchase on the Burleighs website: www.burleighsgin.com for £35 for 70cl.
Essential Electronics Toolkit by iFixit
In today's tech-driven world, we rely on our trusty devices for almost everything. And when they break, we're at a loss. Now you can avoid tech stress (and unnecessary throwaways) with the right repair tools! Enter: the Essential Electronics Toolkit by iFixit. From smartphones to small appliances, laptops and more, this clever toolkit contains tested and precision-engineered tools for all types of tech – including detailed step-by-step guides – to be the ultimate fixit guru, all wrapped up in a compact magnetised case with a built-in sorting tray in the lid.
See > https://sugru.com/buy/essential-electronics-toolkit-by-ifixit
Hawksbill Caribbean Spiced Rum
Launched in October 2020, Hawksbill Caribbean Spiced Rum provides more than a taste of the Caribbean, with each bottle helping to save endangered Hawksbill turtles.
Hawksbill has partnered with the Barbados Sea Turtle Project, based at the University of the West Indies, whose mission is to recover marine turtle populations. 10% of the profits from Hawksbill sales will go directly towards turtle conservation projects in the Caribbean.
The liquid itself brings together the very best Caribbean rums from Trinidad and Guyana, along with its own distinctive blend of spices. Sweet Vanilla floats across the palate before a wave of toasted nutmeg, cinnamon, and raisin breaks, allowing a hint of cardamom and sea salt to nestle on the taste buds.
Stockists
Hawksbill is available directly from its website as well as Amazon, Master of Malt, Drink Supermarket, Drinks & Co and Spirit of Harrogate.
Dad's Black Pig
While dad jokes and dad dancing may be unavoidable traits of fatherhood, every dad is unique. Which is why Virgin Wines have dedicated an equally distinctive wine to Father's Day – Dad's Black Pig! The Virgin Wines team took The Black Pig – one of Virgin Wines best sellers with consistent 5* ratings – and gave it a Father's Day glow up, exclusively for Father's Day. This limited edition bottle of Shiraz is carefully crafted by a small independent team of talented and passionate winemakers in McLaren Vale, Australia. It's smooth and mouth-filling, with open and intense fruit notes and a rich, robust texture. For extra special gifting, Dad's Black Pig has been packaged up in a matching bespoke tube and presented alongside detailed tasting notes. It can also be delivered straight to dad's door with free delivery and gift messaging.
All Gifts | Free Gift Delivery UK | Virgin Wines
Elephant Gin
Inspired by the African sundowner experience, Elephant Gin combines rare African botanicals with fresh apples and pure spring water to create handcrafted premium gins. This composition gives the gin a complex and strikingly mild bouquet with floral, fruity and spicy aromas.
Elephant London Dry Gin (45%)
Elephant London Dry Gin owes its complex and remarkably mild bouquet to a composition of a total of 14 carefully selected herbs, roots and fruits, including African herbs such as buchu and baobob and fresh apples from northern Germany.
Elephant Strength Gin (57%)
The Elephant Strength Gin is an "overproof" variation of the award-winning Elephant London Dry Gin, with 57% alcohol and double the amount of ingredients but stronger and fuller-bodied than the original. A special focus on juniper, African buchu, orange peel and mountain pine give the gin a much more intense scent and taste, without neglecting the soft and balanced character of the London Dry Gin.
Elephant Orange Cocoa Gin (40%)
As an invigorating, citrus-fresh gin variation, the Elephant Orange Cocoa Gin (40%), a new addition to the portfolio, delights gin lovers with its aromatic complexity of sun-ripened Spanish organic oranges, fine organic orange peels and gently roasted cocoa beans. The recipe tastes full-bodied, textured and light, reminiscent of a hint of velvety soft orange chocolate.
Miniature tasting sets are available from www.elephant-gin.com
Gillette
With Father's Day fast approaching, we wanted to draw your attention to the latest offerings from both Gillette and King C. Gillette's, which are perfect for any Father's Day gift guide's this year.
If you prefer the clear shaven look, the latest drop from Gillette Labs with the Gillette Labs Exfoliating Razor will make morning routines more effortless with the first ever built-in exfoliation bar, accompanied with a lifetime warranty. Meanwhile, King C. Gillette has grooming products – both chemistry and tools – to suit all facial hair styles and help men master their style this Father's Day.
See > https://www.gillette.co.uk/gillettelabs/exfoliation/razors
Max's Shiraz Cabernet 2019
Penfolds Max's Shiraz Cabernet is a tribute to former Chief Winemaker Max Schubert. Ripe cherry and Swiss milk chocolate aromatics invites further investigation. It has a balanced palate with fresh redcurrant and plum, backed by lively acidity. More than a hint of charcuterie with fennel sausage foremost in mind, with well-integrated seasoned oak. This delivers a creamy texture and cola spice nuances.
RRP £20 | Tesco
Whiskey Club box
For Father's Day, Smith and Sinclair have their fun Whiskey Club box with edible cocktail sweets, and with pleasure can send you a box to try. Flavours include Bourbon Old Fashioned, Whiskey & Ginger, Manhattan and Whiskey Sour! £15 from www.smithandsinclair.co.uk and with pleasure can send a sample.
£15 from www.smithandsinclair.com
This Russell Hobbs Mini Compact Cooler is designed to fit neatly into smaller spaces. Ideal for a home office, or kitchen countertop, this is the perfect gift to ensure your dad can keep his drinks and snacks cool whilst within handy reach. This appliance can also operate as a warmer, with an advanced thermoelectric system to allow your dad to keep his lunch warm!
See > Russell Hobbs 8L Portable Mini Cooler & Warmer
Echo Buds
For any busy dads on the go, Echo Buds makes a great gift so they can listen to music, podcasts or stay connected to friends and family, while on the move. Amazon's wireless earbuds have active noise cancellation and Alexa built-in, making them the perfect earbuds to help you block any noise and enjoy some 'quiet time' away from the kids. Small, light, and comfortable, they have up to five hours of music playback on a single charge so you can be on the move for longer.
See > https://www.amazon.co.uk/echo-buds
A highly popular blend and fantastic Father's Day gift, the Classic Reserve NV is pale gold in colour with delicate and fine long-lasting bubbles. A beautifully complex bouquet, the Classic Reserve combines aromas of green apples with creamy nougat, freshly baked brioche and delicate toasted notes from ageing in bottle. On the palate, the complexity continues with notes of soft lemon sherbet, biscuit and a subtle oak character. The Classic Reserve is refreshing and perfectly balanced, with a delightfully long finish, and is available to purchase as an individual bottle or within a beautiful union jack gift box.
See > https://hattingleyvalley.com/
Soho Street Cocktails
With these at-home cocktails your dad won't have to worry about buying all the ingredients and taking time to make their favourite drink themselves… all they have to do is shake, pour and serve! Soho Street Cocktails is a brand revolutionising the ready-to-drink cocktail market. Each of their small-batch, craft cocktails delivers on bar-standard flavour and consistency for a fraction of the effort and price. These RTD cocktails have been handcrafted with a 'taste-first' approach, made with high-quality ingredients and no artificial flavours or colourings. The current Soho Street Cocktails range includes a Passionstar Martini, Espresso Martini, Raspberry Daiquiri, and a Piña Colada, which all come in quantities of 1.5 litres and range from 9.5-12% ABV.
£28.99 Master of Malt
Glen Grant, 15 Year Old
The hidden gem of Speyside, this elegant single malt dances on the palate and does all the hard work, providing the drinker with vibrant fruit and vanilla-rich oak
Owlet Cam HD Video Baby Monitor
The Owlet Cam streams HD 1080p video with night vision and two-way audio to your smartphone over a secure, encrypted WiFi connection so you can hear and see your baby from anywhere. Never miss a moment with sound and motion notifications, and background audio that plays while you use your phone for other tasks.
See > https://owletbabycare.co.uk/products/cam
Doghouse Distillery
Renegade Gin – Inspired by rock music, this gin is extremely unique and combines an array of 14 herbal flavours. Even the bottle design is rock and roll and was designed by a North-London-based tattoo artist. Perfect for dads who love the Rolling Stones!
Baller Vodka – this is the only vodka made 'from scratch' in London. A high-quality spirit, with a hint of character and a tonne of attitude separating it from the pack. Paired with hip hop music, all dad needs to do is have a sip of this vodka to feel cool again.
All Doghouse Distillery's spirits can be purchased from their website.
Italicus Rosolio di Bergamotto
Reinterpreting the almost forgotten Italian category of Rosolio, ITALICUS is lightly citrusy on the nose, with hints of rose and lavender. The palate progresses to delicate spices and zesty bergamot and citrus. It's floral and zesty on the finish. Serve with over ice, or topped with Prosecco for a refreshing serve.
Stockists: Waitrose cellar, Amazon, The Whisky Exchange, Master of Malt
Mossburn Signature Cask Series Cask Bill No.2 – Speyside – 46% – RRP £42 – Rich
The nose presents clean, light sherry and oaky spice with heathery vanilla, progressing to a rich but not overly-sweet palate with light-citrussy spice, white pepper and a touch of exotic fruits.
Hybrid casks: specially built Oloroso Sherry Butts with heavy charred virgin American Oak heads
Stockists: Amazon, Master of Malt
For the coffee perfectionist Dad – illy Electric Milk Frother
illy's Milk Frother is ideal for both hot and cold milk preparations, aerating the milk to ensure a light and creamy texture that creates the perfect cappuccino, latte or hot chocolate. It's creative design, elegant touch controls and stylish varnished pots truly elevates the at-home coffee experience.
RRP: £67
Available from: Amazon and illy.co.uk
Wahl Stainless Steel 11 in 1 Multigroomer
Wahl Stainless Steel 11 in 1 Multigroomer in a Matte Black finish for beard, hair and body grooming with 4 interchangeable heads. 360 minutes cordless run time.
See > https://www.wahl.co.uk/product/stainless-steel-11-in-1-multigroomer/
Nutrition Geeks
For the Father's who needs to boost the immune system, the brand has launched a Immunity Bundle which includes the below:
Turmeric supplementwith Curcumin, Ginger + Pepper, to reduce inflammation and improve digestion
Vitamin D supplement, to support the immune system over winter
Iron Energy + supplementwith Vitamin C, Vitamin B12 and Folic Acid to support the immune system, boost energy levels and reduce fatigue
See > https://www.nutritiongeeks.co/
Gin d'Azur
Made for the sun by the sun, was created by master distiller Paul Caris in 2019 to capture the flavours and feelings associated with the Côte d'Azur. Taking inspiration from the famous beaches of southern France and inspired by landscapes of Provence, Gin d'Azur is bursting with botanicals found in the regions of France. Crafted with sipping in mind, this gin is perfect to sip with fathers, friends and family alike and can be used in delicate cocktails like the classic Martini and Negroni, in order to preserve the original flavour of the liquid. The perfect spirit to bring family together and stimulate conviviality.
See > https://www.gindazur.com/
Fine wines
McGuigan Reserve Red Velvet – £7.00 at Sainsburys
A full bodied, fruit forward wine with sweet notes of cherry, blackberry and plum balanced by hints of oak. Elegant and refined, this smooth, mouth filling wine is the perfect partner to a lamb ragu or roasted vegetable lasagne.
Tempus Two Quartz Malbec – £7.00 at Sainsburys
An approachable, fruit driven and contemporary wine bringing a little luxury to the everyday. This Malbec has intense notes of red and black fruits with subtle spicy oak characteristics.
Tempus Two Copper Series Shiraz – £12.00 at Sainsburys
Taking it up a level, this bold red has tastes of raspberry, cherry and strawberry nuanced ever so subtly with hints of cassis.
Tempus Two Quartz Pinot Grigio – £7.00 at Asda
This vibrant wine is bursting with flavours of ripe pear and citrus with subtle white pepper notes.
Tempus Two Quartz Rosé – £8.00 at Asda
This fresh rosé embodies intense flavours of red berry fruits and lifted strawberries, reflective of its aromatics.
Wiz Squire Lamp
Bring smart light to any corner of your space with the WiZ Dual Zone table lamp, which casts colourful light onto the wall. Use with the WiZ app or your voice to dim and brighten or use preset light modes on Wi-Fi setups.
See > https://www.wizconnected.com/en-gb/p/wiz-luminaire-squire
TIDAL RUM
For a gift that continues giving beyond the last sip, Tidal Rum should be top of everyone's list this Father's Day. Born in the Caribbean and made in the UK, on the shores of Jersey, Tidal Rum cares about the flavour just as much as it does its sustainability impact. Having grown up by the seaside, the founders have a shared love for the ocean and have made many pledges to help preserve the oceans through recycling schemes, tree planting, and supporting the annual Ocean Culture Life World Ocean Day. Tidal Rum not only tastes amazing, it is doing amazing things.
Where to buy
Online at https://tidalrum.je/ (RRP £34.85) or Amazon (RRP £37.95) 40% ABV.
WHISKEY LOVERS COCKTAIL COLLECTION
Perfect to transport to a tipsy picnic in the park, or enjoy during a relaxed dinner at home, these smart little bottles are a great way to solve any Father's Day dilemma. This well-balanced selection of bartender quality cocktails is presented in a gift box and includes 4x50ml single serve bottles:
Yuzu Whiskey Sour (16% Abv)
Leather & Walnut Manhattan (28% Abv)
Seville Orange Old Fashioned (29% Abv)
Cherry Amaretto Sour (16% Abv)
RRP £16, www.worldofzing.com
Didsbury Gin Original
It's the perfect gift for gin lovers, a versatile spirit that can be drank neat, as a gin & tonic or in your favourite cocktails.
Our gin is 100% real fruit, no colourings or additives and vegan!
Our Original Gin can be purchased via www.didsburygin.com at £29.95.
Introduce Your Dad to Kind Bag's Sustainable Range
Do your bit for the planet this Father's Day by opting for a sustainable gift from eco-friendly Kind Bag. Specially developed to reduce single-use plastic, Kind Bag recycles plastic bottles originally destined for landfill or the ocean to create each one of its super-cool, sustainable bags. The brand has recycled over 3.5million plastic bottles in just two years on the market – whoop!
A Grill For The Gram
Is there anything more worthy of a grid post on Instagram than an afternoon basking in glorious sunshine with your friends? After all, summer is a short season in the UK so it pays to document every minute of it on social media and this colourful BBQ from LANDMANN might just be the ideal accessory to cook up a storm and fire up your Instagram.
Piccolino Portable Charcoal Bbq – Lavender – £69.99
Ron Santiago de Cuba 11YO
Santiago de Cuba 11 Years Old is a magical blend of the sweetness of sugarcane molasses and the subtle touch of the Maestros. Delicate aromas with vanilla, coconut and dry almond notes.
See > https://www.getitinkd.com/products/ron-santiago-de-cuba-carta-11-years-old
Father's Day cocktails from MYXD: Forget the dad bod, embrace the Dad Box!
Stuck for the perfect gift for the old man this Father's Day? Show him just how much you care with a collection of exclusive enjoy-at-home cocktails produced by award-winning mixologist Grant Murray for MYXD, the UK's premier cocktail home delivery company.
Forget the dad bod… it's time to embrace the Dad Box!
Each cocktail comes in a single serve pouch that's ready to enjoy as soon as it arrives. Simply chill, shake and pour! Starting from £28.95, each box is also customisable with a message to your dear old papa – and will be delivered straight to his door.
The Dad Box, and all of MYXD's incredible cocktail collections, are available exclusively from www.myxd.co.uk, starting from £28.95. Custom boxes, allowing customers to choose from 20 core cocktails and limited edition seasonal specials, are also available.
Aber Falls
Aber Falls Single Malt Welsh Whisky, is the perfect choice to raise a dram to your dad this Father's Day.
Aged for three years with an ABV of 40%, this whisky is made using 100% Welsh malted barley and rock-filtered water taken from the Aber Falls Waterfall. The Single Malt gives an aroma of sweet fruits with a hint of clove and delivers a rich and full-bodied palate, with sweet sherry notes, dark chocolate and espresso.
The liquid has a long and lingering finish of dried fruit and subtle spice.
The whisky can be enjoyed in a variety of ways, whether you choose to have it neat, over ice and is even a great choice for mixing up your dad's favourite cocktail!
See > (https://www.aberfallsdistillery.com/en/
RRP: £26, available in ASDA, Sainsburys and Morrisons nationwide.
NEW Tracklements Father's Day Bundle
Spitfire Chilli Mustard
Robust Wholegrain Mustard
Caramelised Onion Marmalade
Particularly British Piccalilli
Sweet Mustard Ketchup
RRP £18.25 available from tracklements.co.uk
BiGDUG
BiGDUG have created the Father's Day Mega Deal – the ultimate gift for organising the garage or shed.
The bundle includes a choice of either a blue or grey adjustable steel shelving unit which holds up to 100kg per shelf, a six-piece water-resistant garage flooring set and six plastic storage boxes with lids, all for £69.99!
Father's Day Mega Deal | Shelving & Racking | BiGDUG – £69.99
Ramsbury Single Estate Vodka Hamper:
Packed in a Ramsbury buff wicker hamper, this gift includes 1 x Ramsbury Single Estate Vodka 700ml and 2 x Ramsbury branded blue tinted highball glasses
Available from Ramsbury for £65
Ridgeview Oak Reserve
100% single estate Chardonnay from our original vineyard. Barrell fermented.
To mark the 25th Anniversary as pioneers in English sparkling, Ridgeview launched their first new wine in a decade – Ridgeview Oak Reserve NV. Produced to celebrate Ridgeview's part in the historical rise of the English sparkling wine industry, the Oak Reserve has an innovative new label design and packaging, highlighting that Ridgeview continues to be a pioneering force in English sparkling wine.
Tasting Note – Deep golden hues in colour. Beautiful buttery aromas followed by a rich creamy, nutty palette with notes of toffee and caramel. The wine has a stunning length with hints of tropical fruit such as lychees and pineapple.
Winemaking – Some of the very best Chardonnay grapes were hand selected from Ridgeview's original home vineyard in Ditchling planted in 1995. The parcels across three vintages were aged in a selection of new and old toasted French Oak barrels. The wine was carefully blended to create a beautifully structured base wine, then enhanced by the secondary fermentation and lees aging in our underground cellars.